NOTE: This survey has been extended until February 16, 2018
https://www.tinyurl.com/coastguardstudy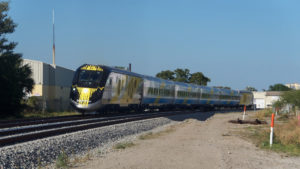 Brightline's plan to run trains through the Treasure Coast is approaching and the time for action is NOW.
The U.S. Coast Guard and Homeland Security are asking boaters and operators to complete a survey on both the frequency of passing under the St. Lucie and Loxahatchee River Railroad Bridges and the amount of time spent waiting when the bridges are down.
Congressman Brian Mast requested the survey in a letter to the Coast Guard after Brightline's trains killed two and injured one in its first week of service. (Read the letter here.)
Brightline's project will mean an increase in rail traffic over the bridges. The increased traffic raises not only safety concerns but the long delays will affect commercial and recreational boaters.
Click the link below to take the survey. Your input is important and NOW is the time to take action.