By the Sun Sentinel Editorial Board
December 1, 2016
Sun Sentinel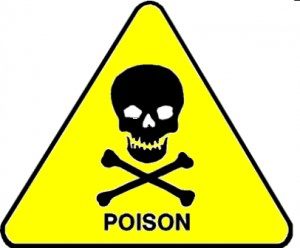 Three months ago, as Florida was still reeling from one environmental disaster — toxic algae blooms on both coasts — the state suffered another. More than 200 million gallons of contaminated water leaked into the Floridan Aquifer, the primary source of drinking water for millions of people in Central and North Florida, through a sinkhole at a phosphate plant south of Lakeland. Yet the public wasn't told about the spill for almost three weeks.
While state leaders are divided over how best to deal with the main culprit behind the algae blooms — polluted water from Lake Okeechobee — they seem to be closer to agreeing on stricter public notification rules after environmental accidents. That's progress. Now, it's crucial for leaders to resist pressure from industry groups and some local governments to do any less than what's essential to warn the public about threats to their health and the environment.
At the phosphate plant, operated by multinational fertilizer producer Mosaic, a drop in a wastewater pond's level was first detected on Aug. 27. Company officials informed the Florida Department of Environmental Protection a day later, and the two sides began working together, but the plant's neighbors and the rest of the public didn't find out until Mosaic confirmed the spill when a TV reporter called on Sept. 15.
Defensive DEP officials insisted they went "above and beyond" what current state law requires; it only mandates that the public be notified if contamination leaves the polluter's property and threatens public health, and DEP said there was no evidence of either. But given the high stakes — the public's drinking water supply — this is a negligent standard for notification and a weak excuse for a state agency charged with protecting the environment. As Gov. Rick Scott himself said, "It does not make sense that the public is not immediately notified when pollution incidents occur."
http://www.sun-sentinel.com/opinion/editorials/fl-editorial-florida-environment-20161128-story.html