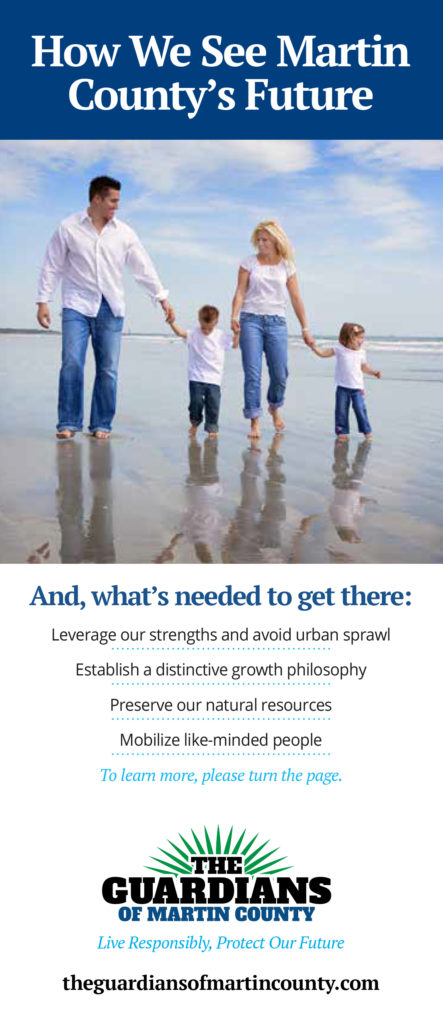 The Guardians of Martin County is pleased to share our new brochure: "How We See Martin County's
Future, And What's Needed To Get There. "
Inside the brochure you'll find information on our "Vision of Martin County", the "Commitment to Our Citizens" and our "Responsible Growth" philosophy.  You'll also find information on how you can become a Guardian.
Download the brochure here: