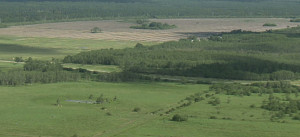 From Stuart Attorney Ginny Sherlock:
The Amendment revising Chapters 1, 2 and 4 of the Martin County Comprehensive Growth
Management Plan to restore protections lost in the Future Group re-write and a remedial amendment are now in effect.
No appeal has been filed.
The original amendment was challenged by King Ranch, Becker Groves, the Lake Point rockpit owners and Midbrook 1st Realty Corp. (developers of Hobe Grove). Settlement was reached with all but Midbrook, which continued its challenge through an administrative hearing. The Administration Commission (the Governor and Cabinet) issued a Final Order that allowed the amendment to become effective upon adoption of a remedial amendment. The remedial amendment was adopted last month.
Now, thanks to Maggy Hurchalla, the Martin County Commission majority, the Martin County Conservation Alliance, the Indian Riverkeeper, 1000 Friends of Florida, the Guardians of Martin County and many, many residents who supported the amendments, we have restored overall goals and important Comp Plan protections for wetlands, local waterways, the urban boundary and our special quality of life.