Martin County Press Release
January 18, 2017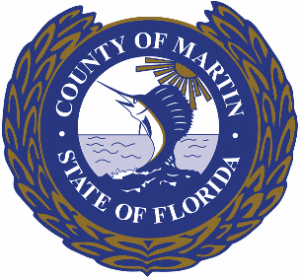 Martin County applauds Senator Debbie Mayfield (R-Melbourne), Representatives MaryLynn Magar (R-Hobe Sound), Gayle Harrell (R-Stuart) and Erin Grall (R-Vero Beach) who filed legislation yesterday that will enhance public safety at railroad crossings and alleviate the financial burden put on local governments to upgrade and maintain the crossings for these projects. The Florida High-Speed Passenger Rail Safety Act addresses Florida's current lack of any law or regulation governing high- speed rail safety and its increasing but unfunded maintenance costs.
"Martin County began its fight to protect its residents from the negative impacts of rail expansion, including the All Aboard Florida/Brightline project, in 2014. The County Commission supports the legislators who have worked to design and introduce this legislation to protect all Floridians from accidents and injuries at these dangerous railroad crossings," said Commissioner Doug Smith, Chairman of the Martin County Board of County Commissioners. The proposed All Aboard Florida/Brightline high-speed passenger rail project, is expected to send 32 trains per day in excess of 110 miles per hour barreling through Treasure Coast communities, forcing school children, pedestrians, first responders, and residents to negotiate with these fast trains at crossings, through small downtowns and quiet neighborhoods.
The Florida High-Speed Passenger Rail Safety Act provides the Florida Department of Transportation with the authority to regulate the operation and maintenance of high-speed passenger trains in Florida, except for the authority preempted by federal laws or regulations. The legislation establishes minimum safety standards for high-speed passenger rail, including the installation of approved safety technology that, at a minimum, must include Positive Train Control and Remote Health Monitoring. It also addresses the costs local governments will incur to not only upgrade and maintain the crossings for high speed rail, but to also install safety technology at rail crossings. Without the legislation, Martin County's costs alone would rise dramatically for the upgrades and improvements necessary for the proposed All Aboard/Brightline project, potentially reaching $13.5 million in 2030 and exceeding $31 million by 2040.
https://documents.martin.fl.us/Documents2010/content/info_release/adm/2017/MC_Info_Release_Rail_Safety_Act_FINAL.pdf