By Taryn Kryzda, Martin County Administrator
January 12, 2017
TC Palm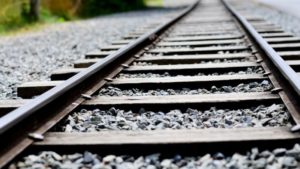 In 2014, Martin County began its fight to protect its residents from the negative effects rail expansion, including All Aboard Florida's (aka Brightline) proposed passenger rail project. We have remained committed to preventing or reducing the many threats to the health, safety and well-being of our citizens should high-speed trains and expanded freight rail come through the Treasure Coast.
The county is using legal, legislative and administrative tools to address this politically and financially powerful threat. And while preventing rail expansion is our primary goal, we have, from the beginning, made every attempt to provide input to appropriate reviewing agencies and even to All Aboard Florida itself to mitigate the harmful effects of this project.
Unlike All Aboard Florida, which has been disingenuous and secretive with its plans for obtaining taxpayer-subsidized money to fund its private, for-profit business, the county has been transparent. We recently had the opportunity to meet with the Editorial Board of Treasure Coast Newspapers as part of our proactive effort to educate the public about our activities. We've been keeping citizens informed and engaged, and they are largely supportive. We believe this significant citizen support has put pressure on All Aboard Florida to share more information with the public.
Taxpayer dollars that have been invested in litigation, professional review, expert studies and reports is money well spent. Our research brought to light an alternative existing western train route which was never submitted to rail officials for consideration. This western route would have reduced the negative effects associated with the proposed route through coastal Martin County and historic downtown Stuart. Without our due diligence, this information might have never been discovered — and certainly was not voluntarily revealed by All Aboard Florida.
To continue reading: http://www.tcpalm.com/story/opinion/contributors/2017/01/12/guest-column-we-continue-fight-against-brightline-passenger-rail/96485886/