By Susan Mehiel
February 3, 2017
TC Palm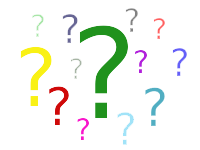 News from the northeast: The Federal Railroad Administration is pushing to expand Amtrak's express train service with a $120 billion plan to add tracks and cut the time from Boston to New York City by 45 minutes. Although the Acela train doesn't cross streets at grade, the plan is meeting resistance in many towns in Connecticut.
"To just have someone say 'we need to go through there to get people faster between New York and Boston,' with no benefit to our town, is very concerning," said Bonnie Reemsnyder, a town board selectwoman in Old Lyme, Connecticut, as reported in the Wall Street Journal on Jan. 16.
Tell us about it!
When All Aboard Florida's Miami-to-Orlando passenger rail project was first announced, it was divided into two phases, and in the south counties a minimal environmental impact report was quickly approved. With a project of this size, is it too much to ask that the National Environmental Policy Act regulations be followed?
When All Aboard Florida was announced, it was heralded as a private endeavor that would not need taxpayer money. Is it too much to ask All Aboard Florida to cover the major costs of re-engineering and rebuilding the streets and roadbeds under the tracks when they add the second rail and all of the new crossing equipment?
Is it too much to ask for All Aboard Florida to carry all of the liability for the tracks and crossings, and cover the future crossing maintenance fees needed for their rail expansion?
To continue reading the column, click here: http://www.tcpalm.com/story/opinion/contributors/2017/02/03/guest-column-questions-abound-all-aboard-florida-rail-project/97415972/