By Maggy Hurchalla
February 22, 2017
TC Palm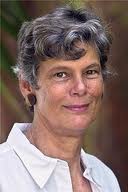 . . .
Recently, the chairman of the Martin County Commission and the head of the Economic Council of Martin County joined Big Sugar in opposing Senate President Joe Negron's plan to save our St. Lucie River estuary and the Everglades. It's beginning to look like anti-environment sentiments are growing and the proposed wetlands amendment might be adopted.
I challenge anyone to show that Martin County's economy has been hurt by making this a good place to live for families, for retirees and for wild things.
Our strict wetland policies have worked. Martin County still has 29 percent of its historic wetlands. St. Lucie County, which leaves wetland protection to state and federal agencies, only has 14 percent of its original wetlands left.
But do those little wetlands really matter?
Every half-acre of wetlands that gets destroyed will add nutrients to our river that will make algae blooms worse.
Every half-acre of wetlands that gets paved over will increase contamination and decrease recharge to the shallow aquifer that provides a lot of our drinking water.
Every little wetland that gets filled in will add to neighborhood flooding problems.
Little wetlands have a unique value that big wetlands don't have.
. . .
To read the full column, click on the link: http://www.tcpalm.com/story/opinion/contributors/2017/02/22/guest-column-little-wetlands-worth-saving/98244142/