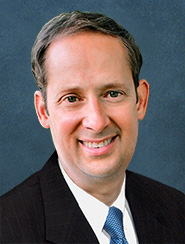 Gov. Rick Scott signs bill for reservoir to curb Lake Okeechobee discharges
By Tyler Treadway
May 9, 2017
TC Palm
It's the law: Build a reservoir south of Lake Okeechobee to curb disastrous discharges to the St. Lucie River.
Gov. Rick Scott on Tuesday signed  Senate Bill 10, the legislation authorizing a significant increase in water stored south of Lake Okeechobee to further the goal of reducing and eventually eliminating harmful discharges from the lake.
The reservoir was Senate President Joe Negron's top priority during the Florida Legislature's session that ended Monday.
"After 20 years of talking, southern storage is finally becoming a reality," Negron, a Republican from Stuart, said Tuesday in a news release. "We are well on our way to putting the harmful discharges from Lake Okeechobee into the pages of history, instead of the front pages of daily newspapers."
The shovels aren't coming out right away: The legislation calls for the state and the Army Corps of Engineers to each pitch in $800 million for to build the 78.2 billion-gallon reservoir. So Congress has to authorize it, and President Donald Trump has to add his signature, as well.
To continue reading:
http://www.tcpalm.com/story/news/local/indian-river-lagoon/health/2017/05/09/gov-rick-scott-reservoir-lake-okeechobee-discharges/101491358/