By Gil Smart
January 13, 2017
TC Palm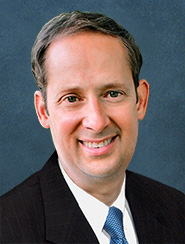 State Sen. Rob Bradley said he's ready to carry water, so to speak, for Senate President Joe Negron.
But there sure are a lot of people trying to make him spill it.
Bradley chairs the Florida Senate Appropriations Subcommittee on the Environment and Natural Resources, a mouthful if there ever was one. And Wednesday the committee got an earful and eyeful as they convened the first hearing on Negron's plan to buy land south of Lake Okeechobee to curtail the discharges — and blue-green algae — that fouled both Florida coasts last summer.
Activists, including members of the enviro-activist group Bullsugar, were out in force.
"Treasure Coast turnout was extremely strong — more than 50 citizens made the 800-mile round trip on a Wednesday to show their support for Senator Negron," Bullsugar's Dave Preston said.
They heard Everglades Foundation CEO Eric Eikenberg back the idea of more water storage south of the lake. A University of Florida expert said we need storage south and north of the lake. By contrast, the head of the South Florida Water Management District said the state has plenty of land, and doesn't need any more.
All these "data points," Bradley said, will go into the final mix, the bill that emerges from his committee.
But what, exactly, will that look like?
To continue reading the full article, please click here: http://www.tcpalm.com/story/opinion/columnists/gil-smart/2017/01/13/gil-smart-battle-joined-negron-plan/96485504/