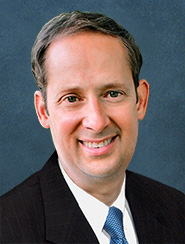 Florida Legislature approves reservoir to curb Lake Okeechobee discharges
By Isadora Rangel
May 2, 2017
TC Palm
TALLAHASSEE — Senate President Joe Negron seemed overly optimistic earlier this year when he gave himself a 70 percent chance of getting legislative approval for his proposal to build a reservoir south of Lake Okeechobee to curb discharges.
After much opposition and uncertainty, the Legislature officially and finally agreed to fund the project Tuesday. Now it's up to Gov. Rick Scott to sign the bill and Congress to fund its half of the project cost.
By January, the South Florida Water Management District must complete a study on how to deepen a reservoir it's already planning on state land in Palm Beach County to store at least 78.2 billion gallons of excess lake water — maybe more — that now gets released east to the St. Lucie River and west to the Caloosahatchee River.
The state House and Senate both passed Senate Bill 10 on Tuesday, agreeing to borrow $800 million for the project instead of relying on lawmakers to allocate funding year after year. That ensures the state can pay its half of the $1.5 billion to $1.6 billion estimated cost.
To continue reading: http://www.tcpalm.com/story/news/local/indian-river-lagoon/politics/2017/05/02/florida-house-passes-reservoir-bill-to-curb-lake-okeechobee-discharges/101180772/