All Aboard Florida poses serious safety issues, endangers our property values and threatens our quality of way of life on the Treasure Coast. We must not allow this to ha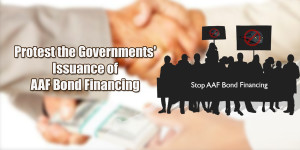 ppen.
The Guardians of Martin County (GMC) believe that opposition to All Aboard Florida will have greater impact if organizations work together to stop the train.
Our large and growing grassroots effort combines the resources of The Guardians, "CATT" https://www.citizensagainstthetrain.com and Florida Not All Aboard (FNAA) http://www.floridanotallaboard.com. Please visit these websites to stay updated on the latest news, events and ways you can get involved.
Here are some examples of our collaborative efforts:
-GMC public awareness advertising and PR campaign combined with CATT's aggressive social media efforts and FNAA's community outreach (through dozens of volunteers & rallies)  have worked synergistically to build opposition to AAF.  This combination helped accelerate the number of residents signing FNAA's petition against AAF.
-CATT and FNAA shared some "comment period" materials for letters and emails. This helped generate a greater number of responses to the DEIS before the December 3rd deadline.
-GMC, CATT and FNAA all showed the same high impact video series featuring a noted railroad expert challenging many All Aboard Florida claims that were misleading the public.
By joining forces this way a much broader audience was exposed to the many meaningful reasons why All Aboard Florida must be stopped.